Ravelry on Mobile Devices
Some Ravelry pages have a mobile view that is designed for phones and other small screens. Right now you can find this option in pattern search, the forums, and your message box when using a phone in portrait mode.
There is no official Ravelry app but we have a directory of 32 iPhone and Android apps that work with Ravelry.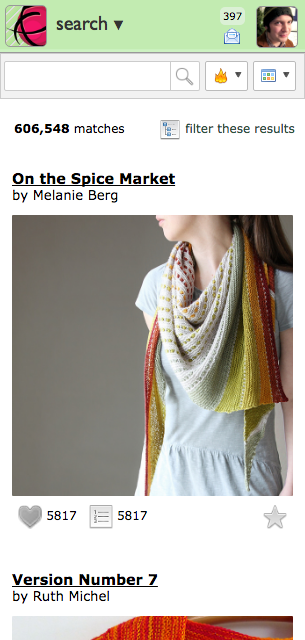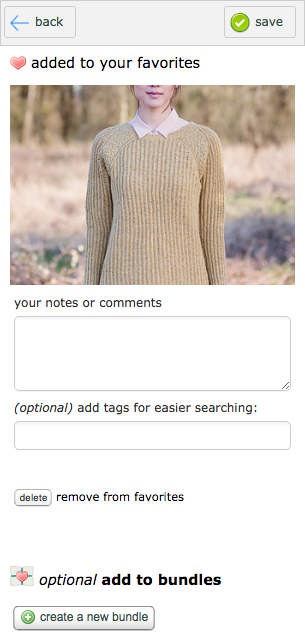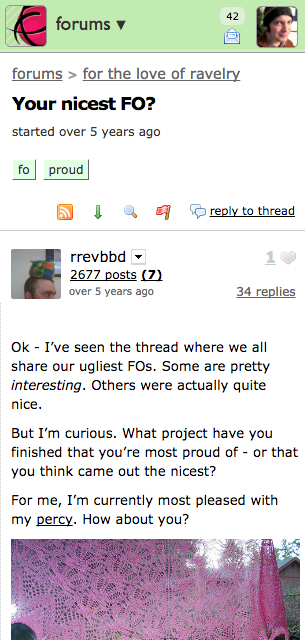 Apps That Connect to Ravelry
The apps below were created by Ravelers and other developers.
Stash2Go Android
knitCompanion
Stash2Go Lite
Ravit
LoveKnitting iOS
Stash2Go
Alpaca
Knitting Genius/Tricoton
Ravulous
Close Knit
Wooly
Knit and Crochet Counter
Pattrick
Knitamus
dirty needles
Yarrn!
Knitwits for Android
Stitch for Windows Phone
County Plus
Knitci
Pocket Yarn
Knit Note
Skein for iOS
Stitch Fiddle
What Should I Knit?
Chart Minder
Knit Notes
Ravulous Hot Right Now
Blankie
iKnitCounter
Row Counter
Knitting and Crochet Buddy (Android & iOS)